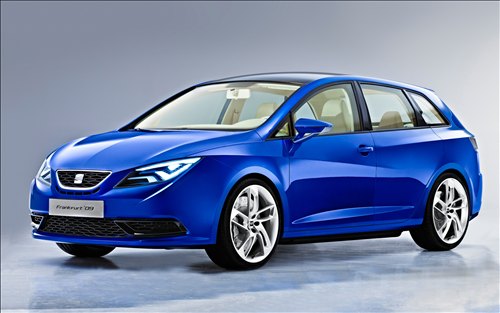 The SEAT Ibiza IBZ concept was unveiled today ahead of its Frankfurt Motor Show debut previewing the future SEAT Ibiza wagon. This is the Sear Ibz concept car, which the company says previews "a new, family-sized version of the Ibiza that will make its debut in showrooms across Europe towards the middle of next year".
The SEAT Ibiza IBZ has the same height and width as a standard Ibiza, but it has 4.22 meters in length. One of the main distinctive features of the SEAT Ibiza IBZ is the large boot which has a capacity of 410 liters. This can be increased even further as the rear seats of the SEAT Ibiza IBZ can be folded.
Some of the features of the SEAT Ibiza IBZ include LED headlights, 19-inch alloy wheels, Leon-inspired rear passenger door handles and a number of new design features.