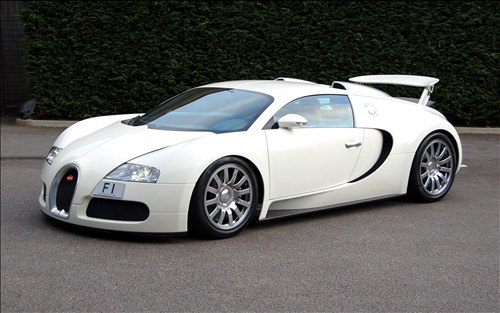 The worlds most expensive Bugatti Veyron, wearing the F1 numberplate, is destined to be one of the highlights of next month's MPH prestige and performance auto show in the UK. The MPH Show features the Top Gear Live at London's Earls Court between 5-8 November.

The car belongs to Afzal Kahn, the figure behind bespoke tuning firm Project Kahn and the same man who bought the exclusive F1 number plate last year for the princely sum of £440,625 ($721,743).

Afzal Kahn, who hopes his special car could be the right choice for the new F1 World Champion, Jenson Button. The soft white 253mph Bugatti Veyron F1 is able to get from 0 to 160 km/h in 5.5 seconds and outputs 1,010 bhp.